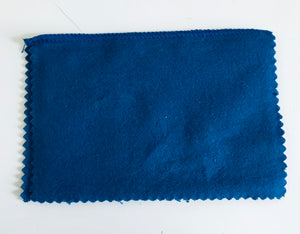 Chronicle and advice
Maintenance of your silver jewelry, clean your jewelry using a polishing cloth from time to time to keep their chips. The jewelry rags contain a polishing paste used in the jewelry workshop so they should not be washed.
Avoid exposing your silver jewelry to the open air when you are not wearing it to avoid oxidation, use plastic bags. < / p>
It is not recommended to wear your silver jewelry when you go to a spa or a swimming pool because they use products such as chlorine, bromine, ect in water and they are powerful oxidizer for silver jewelry.
Products like hair dye, permanent, cream and perfume can also oxidize your silver jewelry.
Never use a liquid jewelry cleaner as they contain acidic products which can damage stones and pearls and also deoxidized jewelry which has been designed with an antique style oxidation finish. < / p>